David Barkie
David Barkie is a finance oriented business executive with an extensive banking and financial services background spanning 45 years.  He is currently Owner and Managing Member of Integrity Leasing and Capital LLC.  David's previous work experience incorporates positions with numerous companies including GMAC, Chase, Keycorp, Bank of America, M&T, and more recently fuel cell manufacturer Plug Power.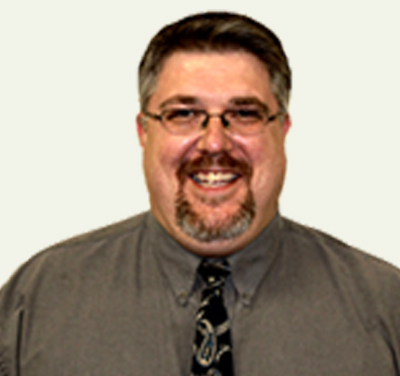 Ernie North
Ernie North is the Pastor of Fruitful Vine Christian Church in Clifton Park, NY. It is here that he has served for many years preaching, teaching, counseling and encouraging many in their faith. Pastor Ernie has 4 great children, one of whom has Down Syndrome.
Jason Pickett
Jason is a Senior Account Executive overseeing the National & Strategic Accounts for MVP Healthcare. He is a member of: The National Association of Health Underwriters, Political Action Committee Member for MVP, Downtown Schenectady Improvement Inc. Committee, Schenectady County Chamber Foundation's Scholarship Fund & Career Exploration Programs and a Deacon at The Little Flock Christian Church.
Jason has an absolutely amazing brother with developmental disabilities.
Salvatore Cerniglia
Salvatore Cerniglia currently works at the NYS Office of Mental Health Child and Adult State Operations Division as a Mental Health Program Specialist. Before joining OMH, Salvatore worked in a variety of settings providing services to individuals with mental health, intellectual/developmental as other disabilities. Salvatore is a graduate of the State University of New York (SUNY). He has earned dual bachelor degrees in Psychology and Business Administration, well as earned two master's degrees in Rehabilitation Counseling M.S. and Business Administration MBA. Salvatore is a NYS Licensed Mental Health Counselor (LMHC), a Certified Rehabilitation Counselor (CRC), Certified Employee Assistance Professional, and Nationally Board Certified Professional and Clinical Mental Health Counselor (NCC/CCMHC). Salvatore also has over 20 years of experience supporting individuals with psychiatric, intellectual/developmental and substance addiction disabilities, to lead meaningful and fulfilling lives. He has worked in a variety of settings and levels of care. When he is not working, he enjoys spending his time with his wife and three children ages 5, 13, 14. Salvatore loves outdoor activities like hiking, camping, mountain biking, and swimming.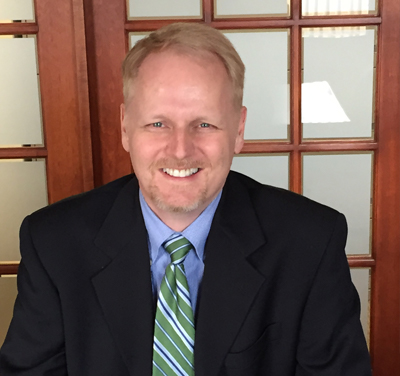 Robert E Baker Jr.
Bob is a Certified Public Accountant and is a shareholder/director of the accounting firm Staff Ciampino & Company, P.C. in Albany. In his 30 plus year career in public accounting, Bob has specialized in the areas of accounting and taxation of not-for-profit organizations, churches and Christian Ministries.  Bob has served in various capacities on local boards, both as director and officer, as well as serving as a volunteer for numerous civic events. He is a life-long resident of the Capital District and resides in Slingerlands with his wife and three daughters.
Paul Harding
Paul Harding is a graduate of the State University of New York at Oswego, where he majored in English and Public Justice. In 1989, he graduated from Albany Law School of Union University and shortly thereafter was admitted to practice law in New York State. Presently, he is the Managing Partner of Martin, Harding & Mazzotti, LLP. Paul serves on the New York State's Commission on Judicial Conduct by the State's Assembly Minority Leader. In 2002, Paul was appointed to serve on the Marketing Client Services Committee for the American Association for Justice. Paul is on the Board of Directors of the New York State Trial Lawyers Association. Paul is an avid animal lover and currently is the Event Chair for the Mohawk Hudson Humane Society's Annual 'Around the World for 80 Strays' Gala.
Manny Santos
Manny Santos is currently a partner at Go Gonzalez; a multilingual, web development company. His responsibilities include the development of services, business and strategic marketing consulting, and sales. He has helped professional marketing agencies, community non-profits, pharma companies, and large institutions such as the University of Pennsylvania with marketing strategies. Manny has a passion for people and has served on a number of boards of community organizations such as the Capital District YMCA, Cohoes Industrial Development Agency, and as chairman for the Schenectady Hispanic Heritage Committee and Northeast Kidney Foundation. Currently, he serves on the board of Trustees for the Northeast Kidney Foundation, Sunnyview Rehabilitation Hospital Foundation, Treasurer at LifeSong Inc., and serves as an official for USA Boxing. He is also a Marine Corps veteran that provided technical aviation logistics support for United States Marine Air Groups.
Dr. Michael Bibighaus
Dr. Michael Bibighaus is a board-certified emergency physician who has been practicing in the Capital District for more than 15 years. He studied biomedical engineering and economics at The Johns Hopkins University. He had the honor of staying at the school to earn his medical degree. Dr. Bibighaus completed his postgraduate training at the world-renowned Johns Hopkins Hospital where he was Chief Resident of Emergency Medicine. Following residency, he moved back to Clifton Park and has worked throughout the Capital Region. He has been the Assistant Director of Emergency Medicine for a local emergency department for 8 years. He has also been the Medical Director of EMS services at the Times Union Center. Currently, he is the Co-founder and Chief Medical Officer of United Concierge Medicine, which is a telemedicine company that serves patients across the country. He and he wife Tricia are the proud parents of 4 kids. They have fostered 3 other children as well.